Etna excursion 2 Days
A trekking that will allow you to visit the southern and northern slopes of Etna.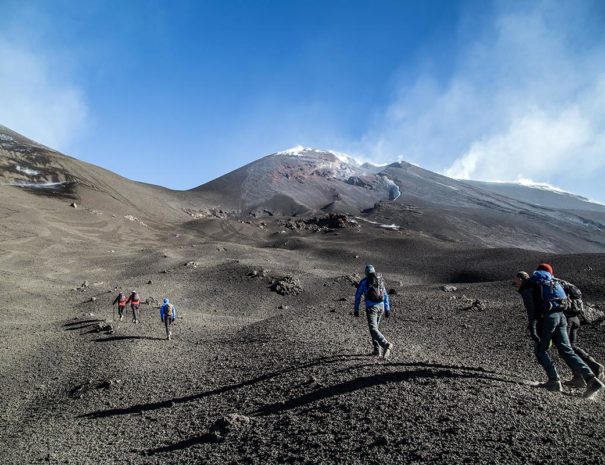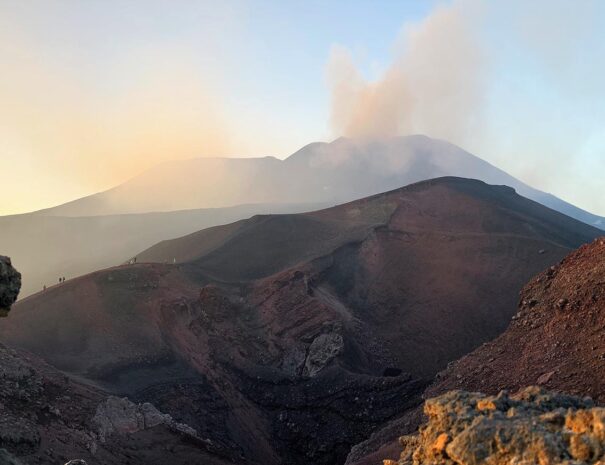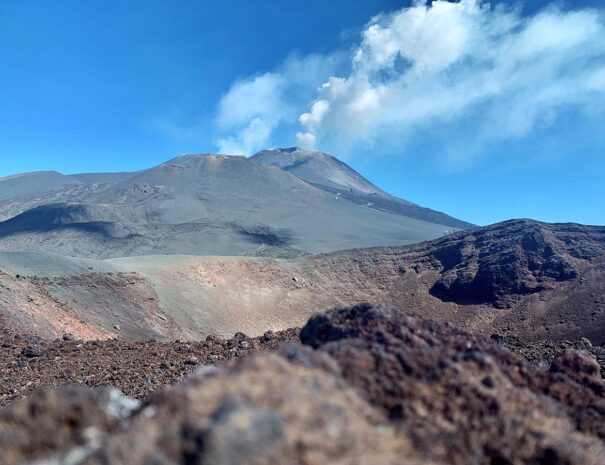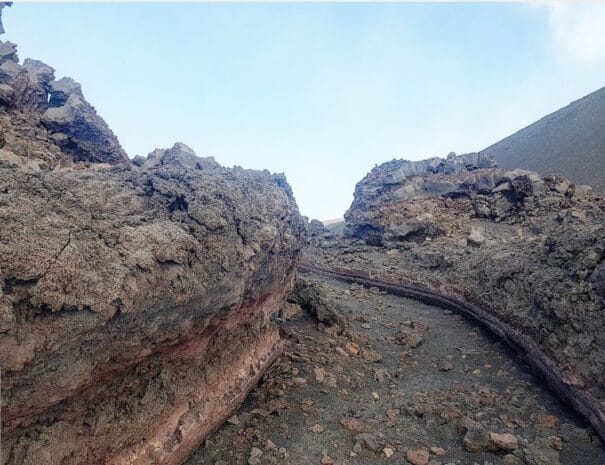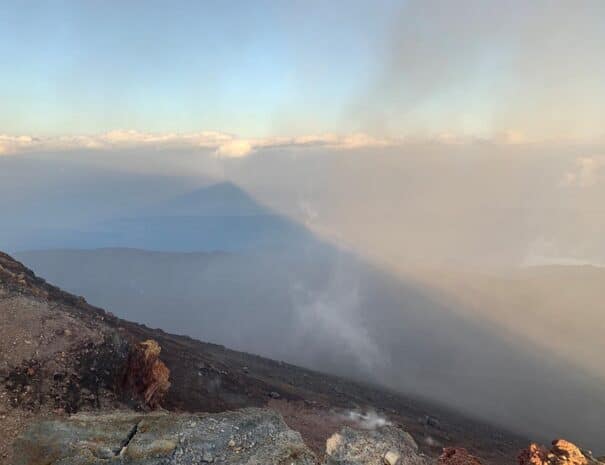 The necessary equipment (jacket, socks, shoes, helmets).

Avoid using contact lenses
…don't forget to bring with you:


K-way (waterproof jacket)
Southern slope Etna: ascent by cable car and jeep until 2900 m above sea level, ascent by foot to the always active summit craters (3300 m above sea level), descent along some sandy avalanche chutes, going through different lava fields and side craters, looking out the panoramic viewpoint of the Bove Valley and return with cable car (5-6 hours hike).
Northern slope: from Piano Provenzana (1800 m above sea level), ascent along the lava fields from the eruption of 2002 until the sequence of side craters from which the eruptive event (2000 m above sea level) started. Proceeding north, going through endemic pulvini and beech woods, until the Refuge Timpa Rossa. From here you will be walking towards the Sciara dei Dammusi (1614-24) where you will visit the Grotta dei Lamponi (wide tunnel of lava flow). Then going back to Piano Provenzana (6-7 hours hike).
*All the timetables may be subject to change due to unexpected events. 
For info and reservations contact the following addresses.