Summit Craters
Etna Excursion Summit craters
Etna Excursion Summit craters
The excursion to the summit craters is definitely the most fascinating excursion that you can do on ETNA.
During hiking it will be possible to observe the main craters, soaked with sulphates, from which the most frequent eruptive activity occures, causing to the visitors a sensation of arcane power that few other places in the world can convey.
Ascent by cable car and Jeep up to 2900 meters, from there you will walk up to the Summit Craters, 3340mt. After a visit to the craters, you will walk down to the Cable Car Station (2500 meters) along the volcanic ash slopes to take the Cable Car until the departure point, Refuge Sapienza, 1900m. Duration of the excursion 5-6 hours.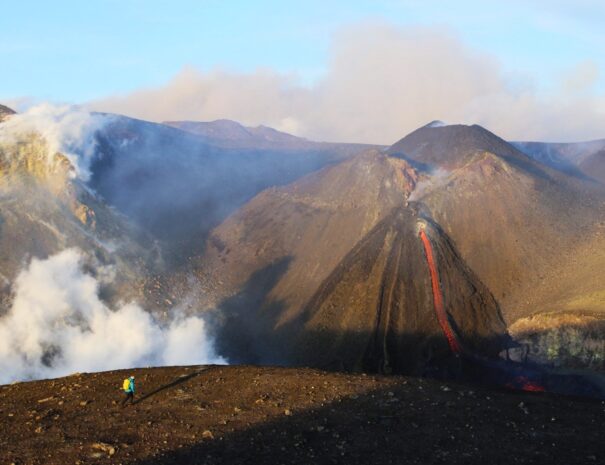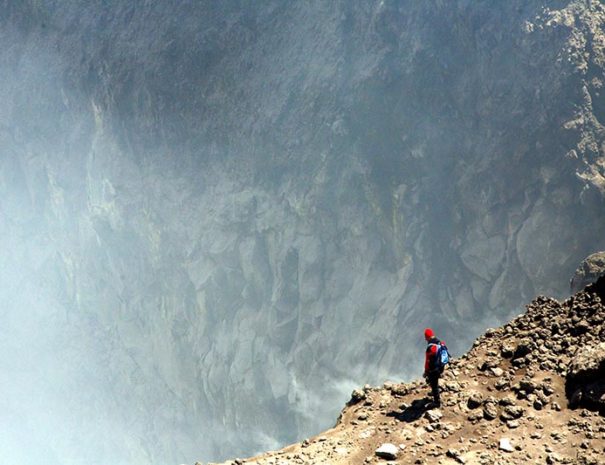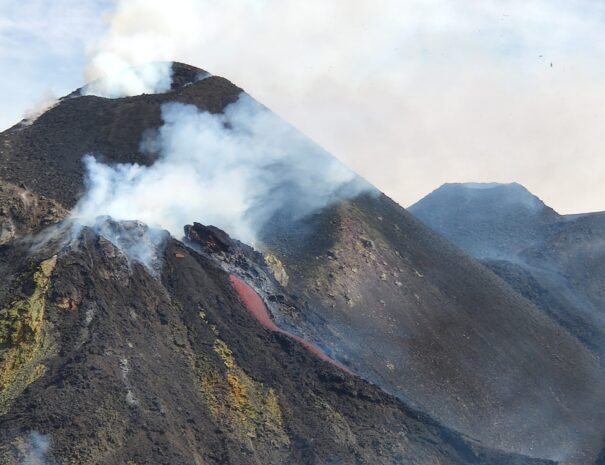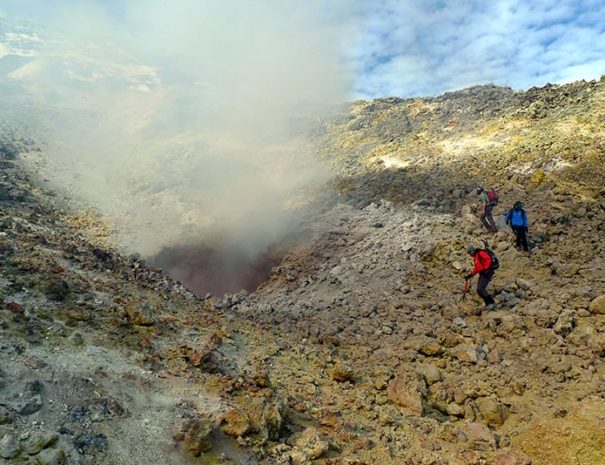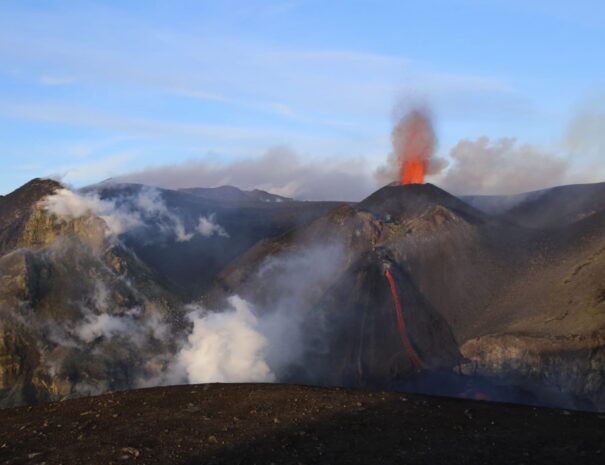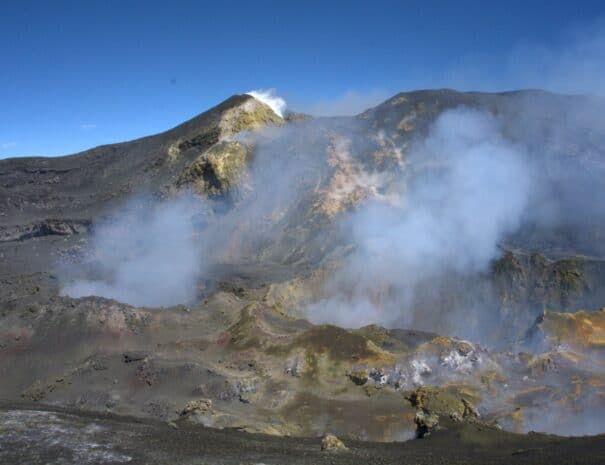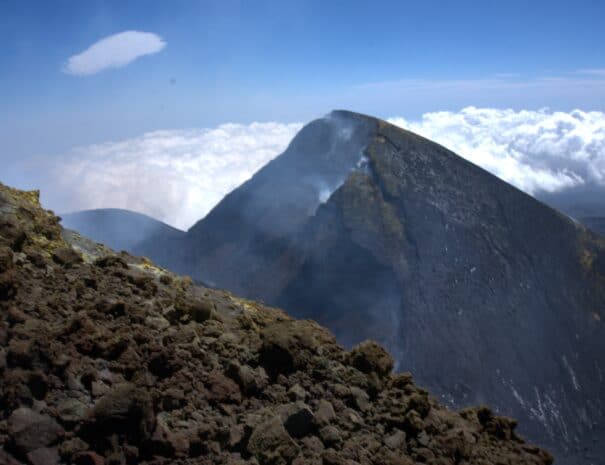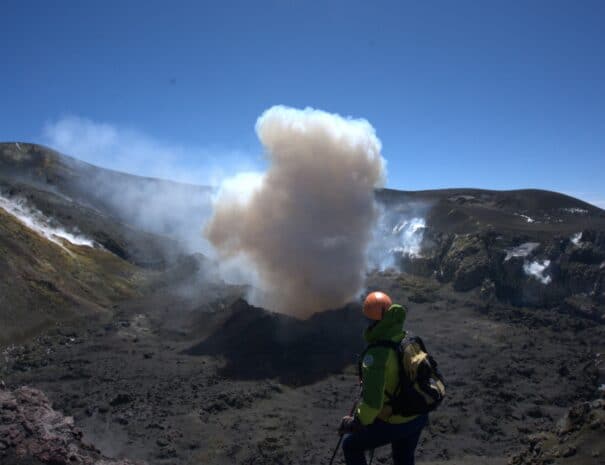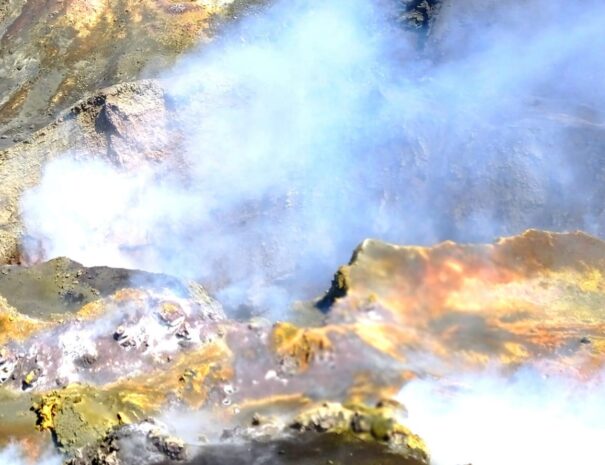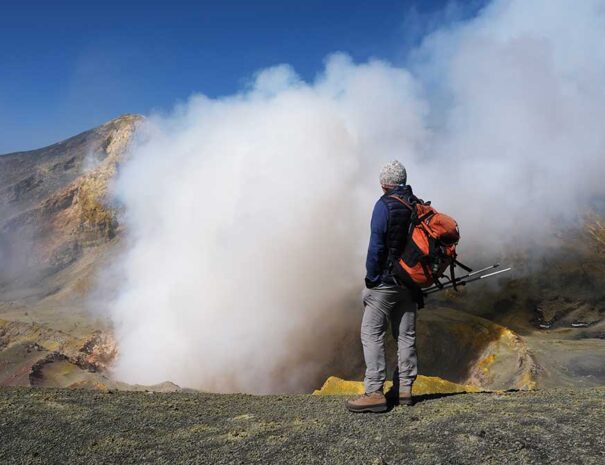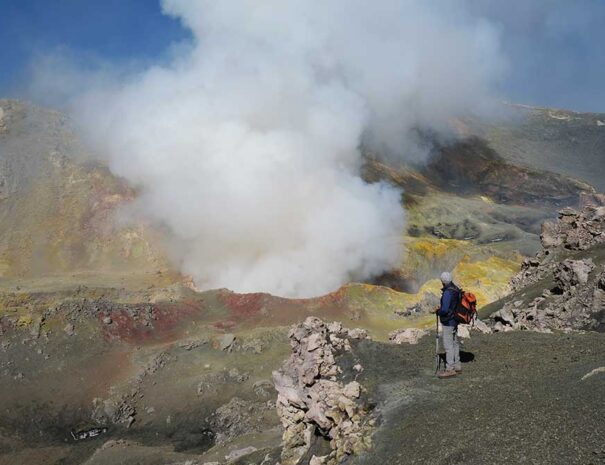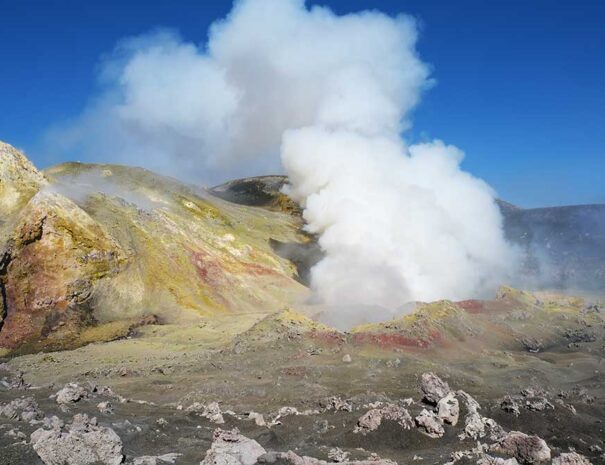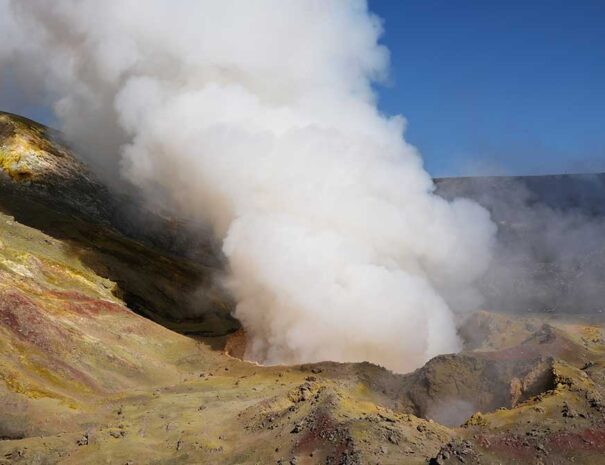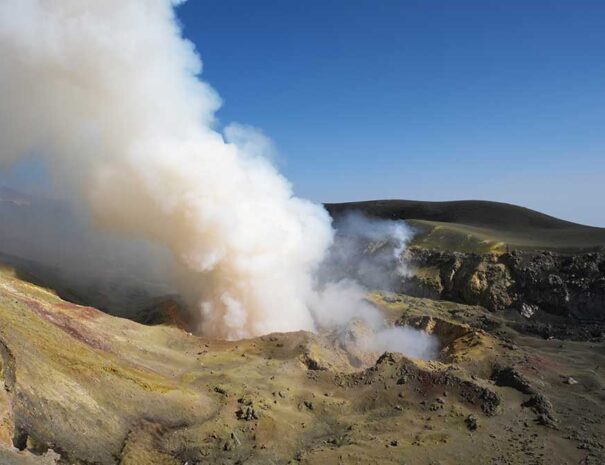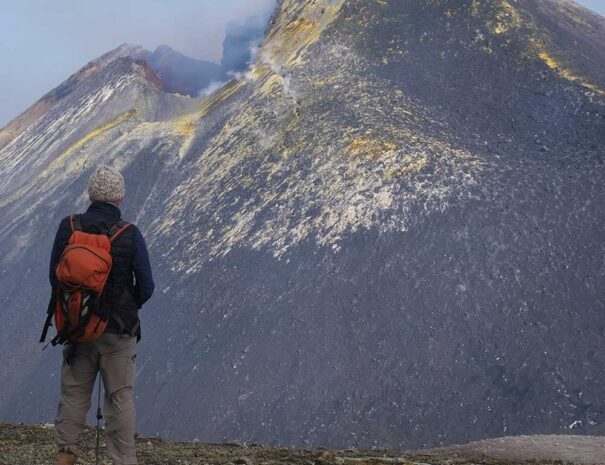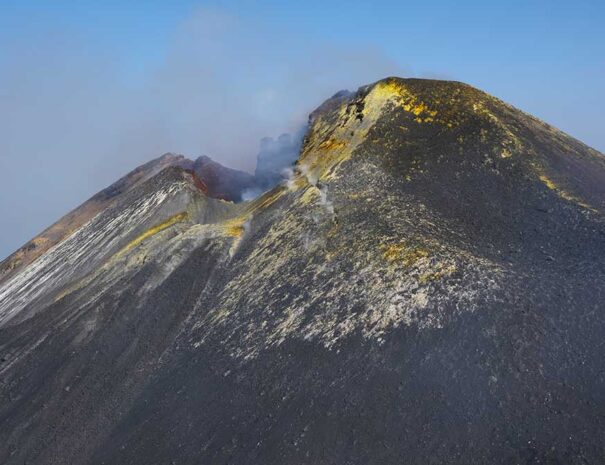 The necessary equipment is provided by the guides (jacket, socks, shoes, helmets).

Avoid using contact lenses
…don't forget to bring with you:

K-way (waterproof jacket)

08:45 Appointment at the Guide Shelter
13:00 Departure second part of the tour
15:00 Arrival at the Guide Shelter
Once the maximum number of participants has been reached, there will be further departures.
*All times may change due to unforeseen events.

Attention
At the moment the summit craters are closed, if on the date of your choice they continue to be inaccessible, you will have reserved the Etna 3000 excursion.
per person* (All-inclusive)
*The price includes (cable car and jeep tickets, hiking shoes, socks, jackets, helmets and guide service).